Child-rearing support service

For everyone who needs childcare service.
Number of nursery schools operated

374
As of August 2020
Service contents
Outsourced childcare service

We operate the services that are outsourced in "Childcare Facilities in Offices (companies, hospitals, universities, etc.)."
By using the services as a part of the welfare benefits for employees, an environment where they can work without anxiety is achieved.

Public childcare service

We also operate various forms of childcare facilities such as the "Schoolchildren Club" and "Children's House" for elementary school students and younger, including the "Nijiiro Nursery School," which is a licensed nursery school.


Outsourced childcare service
The childcare environment of employees is improved by the service provided according to the needs of each on-site childcare facility established by companies, hospitals, and universities, etc.
Since we have lots of experience in outsourced childcare facilities in hospitals, we are able to take care of children in accordance with the needs, such as 24/7 support and foreign language support, which vary for each office. We help business operators with preventing employees from leaving their jobs during child rearing and with strengthening recruitment capability.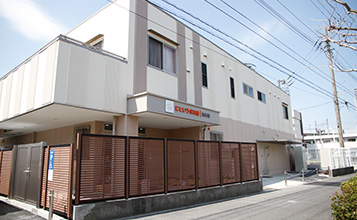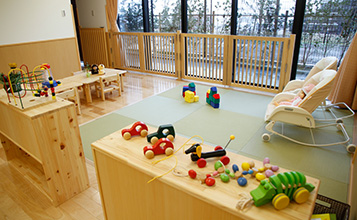 Public childcare service
We care about the links between ourselves and parents and communities, and we provide the environment needed for ongoing child rearing.
We operate various forms of childcare facilities such as public nursery schools, each with their own management team, and schoolchildren clubs, etc. for elementary school students and younger, including the Nijiiro Nursery School, which is a licensed and directly managed nursery school.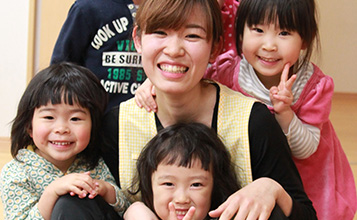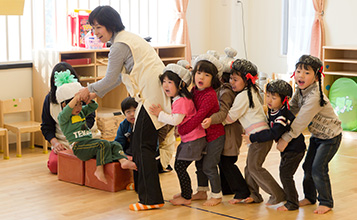 "Childcare with Nature," childcare that nurtures the inner self
We cultivate children's inner selves through contact with nature: their sensitives, ability to think, feelings of compassion, and more, bringing them up to be kind to others and to think and act for themselves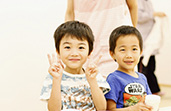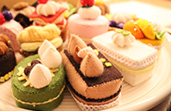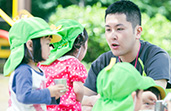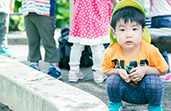 Reliable "Childcare Staff" fostered by original recruitment and training
We are acquiring and developing human resources who can provide high quality "childcare services" by collaborating with "LIKE Staffing," which is in charge of the comprehensive human resources services of the Group companies.

Creating a comfortable working environment
We support childcare providers so that they can keep their "skill as a childcare provider" high, through not only pre-employment training such as reemployment support courses entrusted by the government, but also through various types of training, which vary depending on job titles and years of experience, even after employment.
In addition, we think the voices of the nursery staff important and are constantly improving their treatment including work hours and work environment.
Training example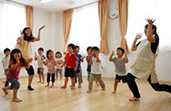 Rhythm expression training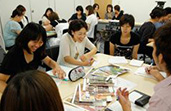 Childcare training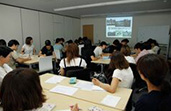 Management training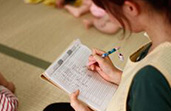 Lifesaving training